Welcome to Bangladesh Stationery Office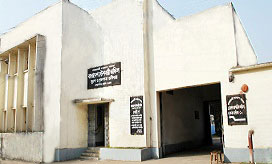 Bangladesh Stationery Office (BSO) is a subordinate office of the Directorate of Printing and Publications, under the Ministry of Public Administration, Earlier the works and activities of this discipline started functioning in this area from the Bhawal Raj Building of Bhawal Estate in joydebpur (presently Gazipur) Around 1950 it served as Central Stationery Depot. from a rental house situated at Tipu Sultan Road of Dhaka City. Then it was shifted to Tejgaon in a magnificent premise in the name of provincial Stationery Office . The present one is an embodiment of the succession of provincial Stationery Office and pakistan Central Stationery Depot. Which developed here by 1952 as pakistan Central Stationery Depot, Dhaka on 5.72 acre of land. Upto 1985 Bangladesh Stationery Office had to supply stationery materials to all Government offices, schools, colleges all over the country.
Since four zonal Offices in Dhaka, Chittagong, Khulna and Bogra were created for better and smooth distribution channel. Zone wise number of districts and ministries to be supplied with stationery materials are as follows:-
| | |
| --- | --- |
| Zonal Office | No. of districts/Ministry |
| Dhaka Zonal Office | 24 districts and all ministries |
| Chittagong Zonal Office | 08 districts |
| Khulna Zonal Office | 16 districts |
| Bogra Zonal Office | 16 districts |
Copyright © 2014 Bangladesh Government Press. Developed & Maintained by Business Automation Ltd.
Updated by Global Technolgoy Advancement
>